The Woodlea Curriculum
At Woodlea we are passionate about constantly reviewing and improving learning for all of the children within our care and therefore we have an ongoing commitment to developing our curriculum and teaching methods.
As a school we are striving to ensure that our children become learners for life and we are currently focusing on how we can improve our curriculum so that there are meaningful connections between subjects and so that our approach is highly creative and based on first hand experiences. It is this fun and lively approach that will make the learning more real for all of our children and will lead to improved standards.
The curriculum we have developed is balanced and broad and is underpinned by the National Curriculum (2014). It is carefully planned so that there is clear progression and there are a wide variety of opportunities throughout the school. This rigour is needed in order to ensure the curriculum, although creative and based on many first hand experiences, meets the needs of all of our children.We provide opportunities for children to learn in a variety of ways, which include visits and visitors and involvement in whole school projects.
Through this approach to learning we aim to increase our children's self-esteem and motivation. We also aim to develop the children's capability to raise questions, and have the necessary skills to investigate and problem solve whilst also increasing their confidence to raise and debate issues both within and outside of their own personal experience.
Our teaching is child-centred in that our pupils are central to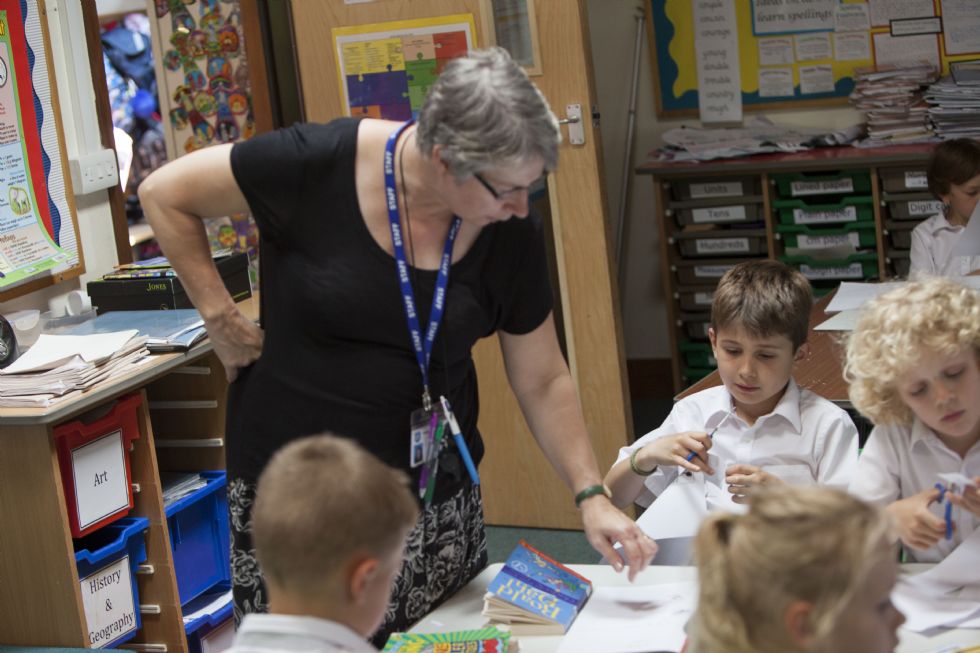 all our planning. We have high expectations of our children. They have already learned a great deal so we start with what is familiar and, using practical activities wherever possible, extend this knowledge. We plan learning to interest and excite our children whilst promoting pupil independence so that they want to learn and enjoy their new skills. Success is a firm foundation for future learning and we show due appreciation of their successes.
Within the class our children are planned for according to their abilities in the different subjects. Our planning is detailed, inclusive and differentiated to meet all pupils' talents, skills and abilities.
Click on the links below to view this term's learning. For more information regarding the Woodlea Curriculum, please contact the Headteacher.
Lambs
Year 1
Year 2
Year 3
Year 4
Year 5
Year 6
Skills Progression
Progression grids are used to plan each subject to ensure all objectives are taught and that pupils build on their skills each year. Follow the links below to see the skill progression grids for each subject.
Art and Design
Computing
Design Technology
Geography
History
Languages
Music
Physical Education
Relationships Education
Religious Studies
Science
Class Organisation
Each year group consists of one class and the class teacher is in the main responsible for the delivery of all curriculum subjects. Exceptions to this may be seen in such subjects as P.E where through our use of Sports Premium funding we may invite sport professionals in to work alongside the teacher. In the Junior classes we have additional staff that teach children French and RE.
In line with the terms of reference used by the National Curriculum Council our year groups are as follows:
Key Stage One (Infants)
| | |
| --- | --- |
| Reception (EYFS) | 4-5 year olds |
| Year 1 | 5-6 year olds |
| Year 2 | 6-7 year olds |
Key Stage Two (Juniors)
| | |
| --- | --- |
| Year 3 | 7-8 year olds |
| Year 4 | 8-9 year olds |
| Year 5 | 9-10 year olds |
| Year 6 | 10-11 year olds |
Curriculum Leaders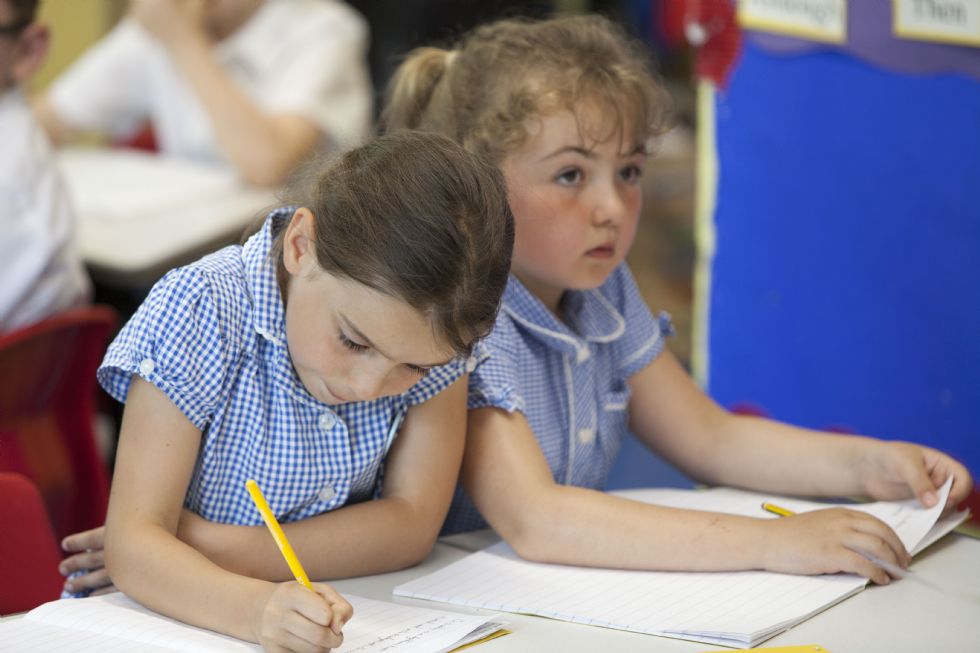 Each class teacher is able to teach a broad curriculum including the core subjects. They are supported by the use of specialist curriculum teams who are able to advise and work alongside colleagues within the classroom. Specialist help and advice are also available from supporting consultants, Advisory Teachers and other School Improvement Advisors.
Teaching Assistants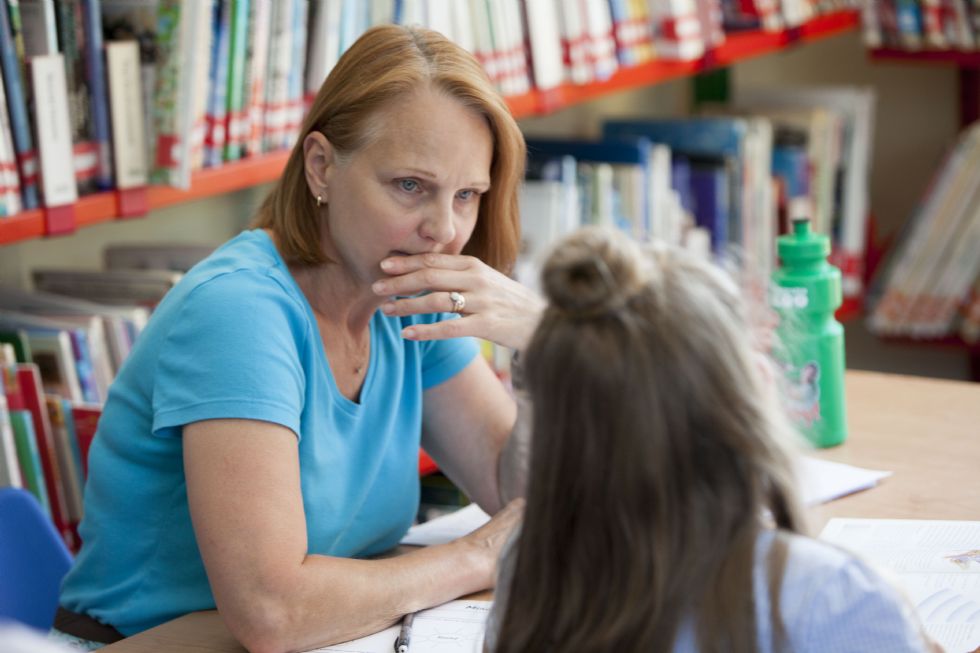 We employ a number of teaching assistants to help and support the work of the class teacher. Teaching assistants help with both individual children and groups; they assist with the general supervision of the children and learning activities.
Curriculum Details
The Early Years Foundation Stage (Reception Class)
In the Foundation Stage learning is organised into seven areas (3 prime areas and 4 specific areas):
Prime 1 - Personal, social and emotional development
Prime 2 – Communication and language
Prime 3 - Physical development
Specific 1 - Literacy
Specific 2 - Mathematics
Specific 3 - Understanding of the world
Specific 4 – Expressive arts and design
Our youngest children work towards 'Early Learning Goals' in each of these areas. They are assessed against these goals by the teacher on entry and again at the end of their first year in school and the parents and children are involved throughout the year in setting appropriate targets to ensure their continued progress. Year R children work on many activities through the day, some adult directed, some independent. They have a daily English lesson and Mathematics lesson to prepare them for the next stage. Much of the learning takes place outside.
View the Early Years Topic Web by clicking here
English
Our intention is to expose and encourage children to read a variety of texts through our core reading scheme of carefully curated literature, which will provide not only entertainment but also challenge. To teach children the necessary skills to both 'word read' and 'comprehend'. We aim to ensure that all pupils are able to read fluently, and with confidence, in any subject, in order that they are equipped for their forthcoming secondary education.
Through our Talk for Writing scheme, we will scaffold children's learning through a consistent structured approach throughout the school where vocabulary, grammar and genres are learnt robustly; this is achieved by going through the three phases of imitation, innovation and independent application. Independent application provides opportunity for true independent writing and allow children to develop their creativity. As part of the structured phases, we will ensure opportunities for drama as this immerses a child within a text and deepens their understanding. It also compliments our goal of developing confidence in children by giving them a chance to perform in front of their peers.
Children are encouraged to express themselves imaginatively, creatively and effectively, enabling them to use language to communicate ideas and enrich their learning across the curriculum.
To view the English Curriculum, click on the links
Phonics and Reading
We use the Pearson Phonic Bug scheme to teach phonics daily in KS1 and in KS2 where it is felt appropriate. Spelling in KS2 uses materials to support the expectations in the 2014 English curriculum. Infants follow the Pearson reading scheme along with books from the Oxford Reading Tree. In the juniors we are introducing a core book reading scheme of carefully chosen literature. These books form the Reading Passport that children keep as they move through the juniors.
View the KS2 Reading Passport by clicking here
Maths
Mathematics provides the means of understanding some of the most complex aspects of our world, while, at a different level, it is essential to the efficient conduct of our everyday lives. Children need to appreciate the fascination of mathematics through pattern, logic and creative activities, while building a solid base of knowledge, skills and understanding which will enable them to estimate and calculate confidently.
We aim to ensure that children become fluent in the fundamentals of mathematics, learn to reason mathematically by following a line of enquiry, and solve problems by applying their mathematics. We aim to provide more opportunities for children to practice mathematical skills in real life situations, through events such as class fundraising, My Money Week and running stalls at whole school celebrations.

Mathematics is not only taught because it is useful; it should be a source of delight and wonder, offering pupils intellectual excitement and an appreciation of its essential creativity.

Click on the links below to view the maths curriculum for different year groups.
Science
Through the learning and teaching of science at Woodlea, children will increase their knowledge and understanding of the world and of themselves. Children are taught through practical activities which makes science come alive. Their natural curiosity is stimulated with hands-on exploration increasing their ability to carry out investigative, independent tasks. Science is also used as a vehicle to promote collaborative learning and teamwork, enabling children to think critically, work with others successfully and apply their knowledge and experience to the wider world.
Click on the links below to view the science curriculum.
Art and design
Through the arts children are given opportunities to learn about themselves and the world around them. We aim to engage, inspire and challenge pupils, equipping them with the knowledge and skills to experiment, invent and create their own works of art, craft and design. Children should also learn how art and design both reflects and has shaped our history, contributing to the culture, creativity and wealth of our nation. Click on the links to view our Art Curriculum map.
Music
Music offers a unique contribution to the overall development of the child. It is a powerful and unique form of communication that can change the way children feel, think and act. It brings together intellect and feeling and enables personal expression, reflection and emotional development. All children have the ability to achieve musically.Click here to view our Music Curriculum map.
Computing
Our aim at Woodlea is to ensure the children develop the computing capacity to participate in a rapidly changing world, increasingly transformed by technology. We enable them to find, explore, analyse, exchange and present information.
Our focus is to support the children developing the capacity to apply and transfer these skills in an effective way. We ensure that children know how to use the internet safely and can use their computing and IT skills to become confident, creative and independent learners.
We are currently in the process of overhauling our computing provision and curriculum. For further details, contact the Headteacher.
DT
Design and Technology provides children with opportunities to design, plan and develop ideas and make products with specific purposes. It also encourages children to become creative problem solvers and to be able to work with tools, equipment, materials and components safely. Click here to view our DT Curriculum map.
Physical Education.
PE develops our children's physical skills, abilities and general confidence in a wide range of activities. It develops children's knowledge of the body in action and promotes a positive attitude towards a fit, active and healthy lifestyle. Opportunities to compete in sport and other activities help children to understand more about themselves and their capabilities.
From January 2020 we are proud to announce that we are now a real legacy school and one of the first in Surrey. real legacy allows us to bring the school, home and the community together to enable cultural change. Our journey commenced with real PE teacher training to support our PE provision to develop the whole child and will extend across the school to include supporting families and the wider school community. The school will be supported with teacher training, school-based support, fun real play activities for families, enrichment and competitive opportunities and supporting resources from Create Development all through a holistic approach to develop children's physical, personal, social and emotional skills.
Not only are we on a mission to get our children more active by developing the fundamental physical skills that are so often overlooked, our PE lessons are centred around the child to enable them to be successful in the classroom and in later life.
Humanities
Our teaching of Humanities aims to provide children with an understanding of how change affects the land and its people, both locally and across the world. We encourage the development of children's skills of enquiry and interpretation through context-based study.
In history, children are taught to weigh up evidence and use a variety of sources of information to help them understand why and how events happened in the past. Click here to view our History Curriculum map.
The study of geography is aimed at helping children to gain a better understanding of the world around them and to enable them to appreciate and interact with their immediate environment. Click here to view our Geography Curriculum map.
Both subjects aim to develop children's understanding of the relationships between different countries, peoples and the effects they have on each other.
MFL
We believe that the learning of a modern foreign language provides a valuable, educational, social and cultural experience for our children. For some years now the children of Woodlea have been taught French from Year 3 to Year 6. We use the Rigolo French scheme. An overview of the units taught can be seen here.
Further details on National Curriculum Requirements can be found here:
https://www.gov.uk/government/publications/national-curriculum-in-england-primary-curriculum
Religious Education and Collective Worship
All children take part in Religious Education. The emphasis of the work is placed on Christian values and teaching. In addition, during their time in school children will be guided towards the understanding of and respect for those who hold different religious beliefs reflecting the multicultural society in which we live.
We follow the Surrey Agreed Syllabus for RE which can be viewed here.
Collective Worship takes place daily. This may take the form of class acts of worship or larger group assemblies and these may include visitors and leaders from the wider community.
Whilst we recognise that parents have the right to withdraw children from R.E. and Collective Worship we hope they will support the ethos of the school and not feel the need to withdraw children at any time.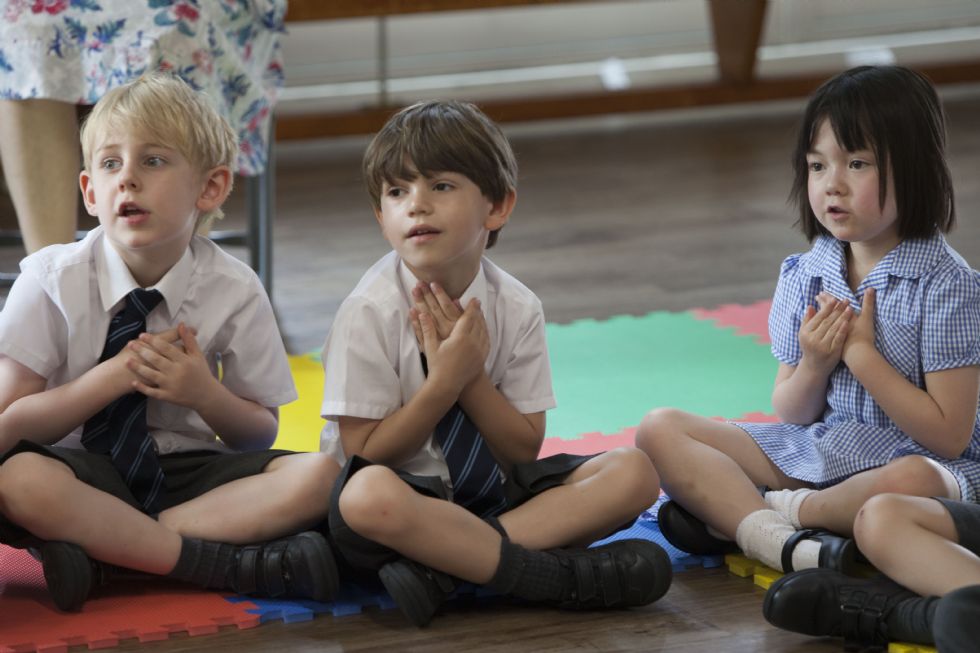 Special Educational Needs and Disabilities
We have an agreed Special Educational Needs Code of Practice which is in accordance with Government guidelines. Pupils with Special Education Needs may be on the stages of School Action, School Action Plus or have a Statement of Special Education Needs. All children on the SEN register have an Individual Educational Plan (IEP) agreed with the class teacher, Special Educational Needs Coordinator (SENCO) and, where appropriate, the Local Authority (LA). Parents and pupils will be involved and consulted at all stages. Children may receive additional support on an individual or small group basis. This may take place within the classroom or in other designated areas within the school.
Our Admissions Policy accepts all children and does not discriminate against any disabilities. We are committed to equal access to the curriculum for all pupils.
Able and Talented Pupils
We identify children who we feel are particularly able and talented in any particular aspect of the curriculum. Opportunities are provided both within and outside the classroom to develop and extend their skills.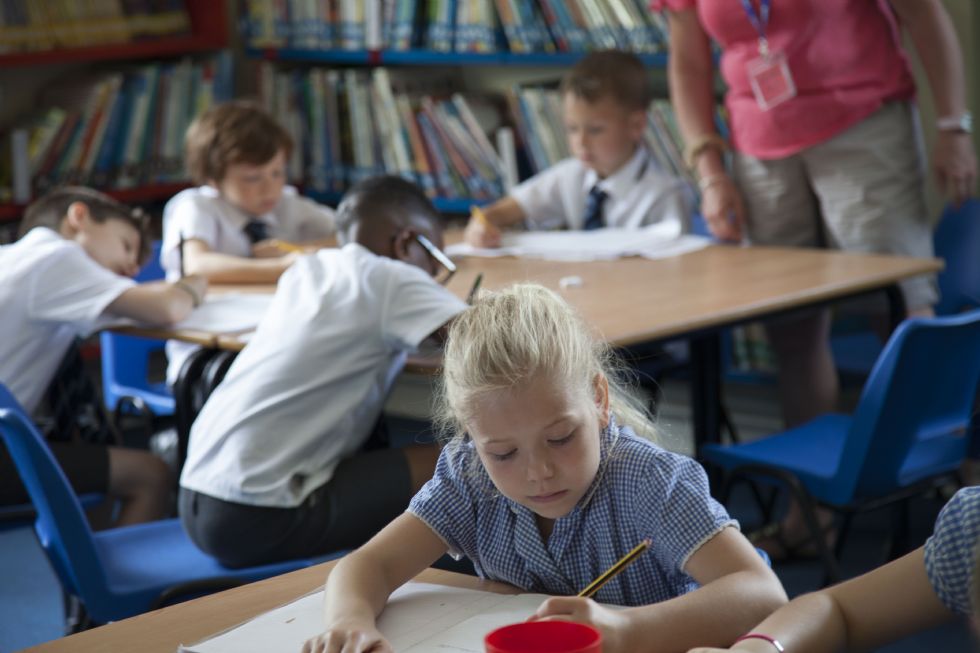 Homework
All children are expected to set aside some time after school for homework. Homework is there to:
Develop good work habits
Encourage home/school links
Broaden research skills
Consolidate work started in school
This will vary from the youngest child sharing a reading book with a parent to the 10 to 11 year olds who will have approximately 30 minutes each evening. Work undertaken at home provides a valuable support for classroom work and its enjoyment and success depends upon the involvement and co-operation of parents. Click here to view "A Parent's Guide to Homework" at Woodlea.